We've listened, and built our booths based on the features you need.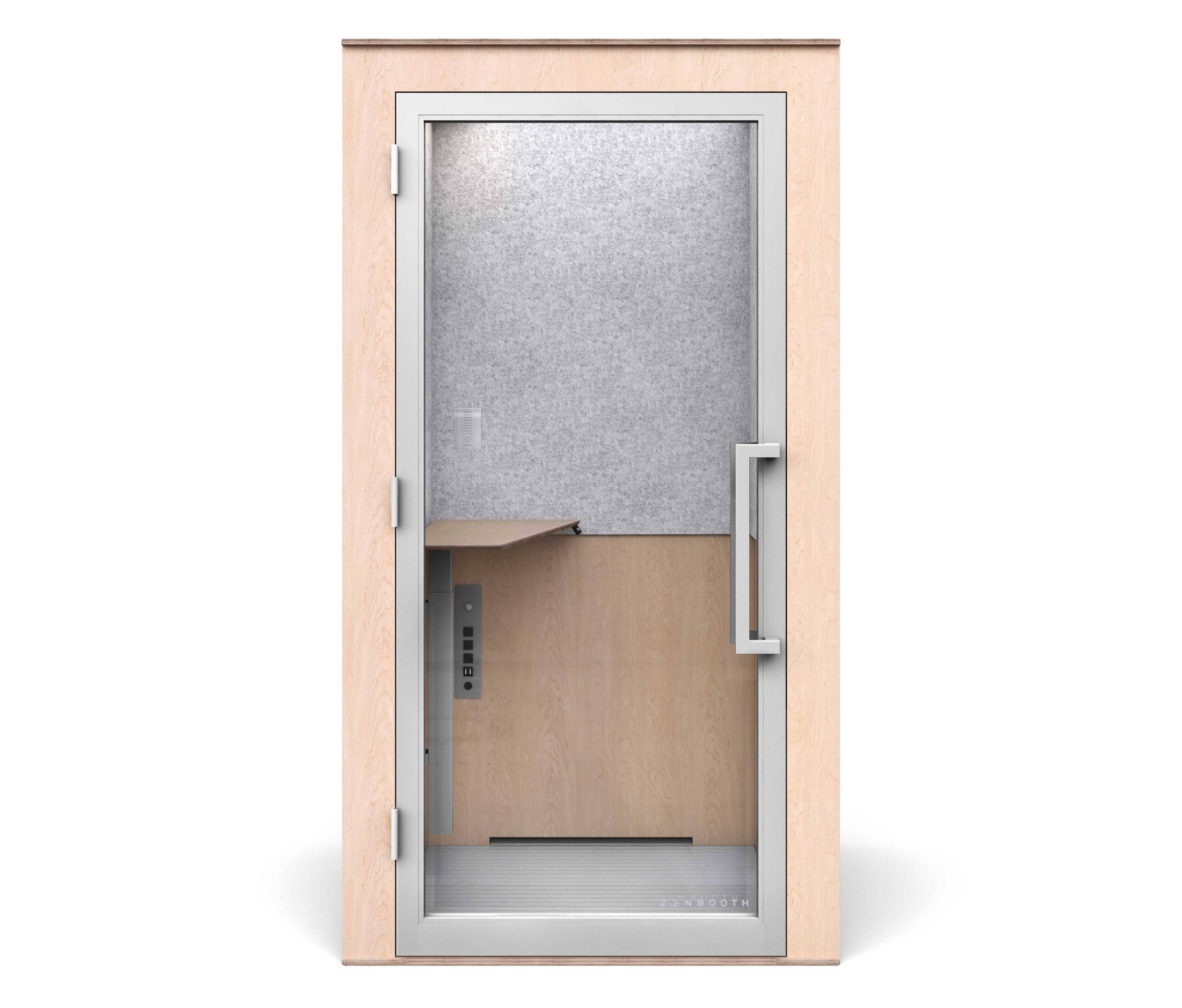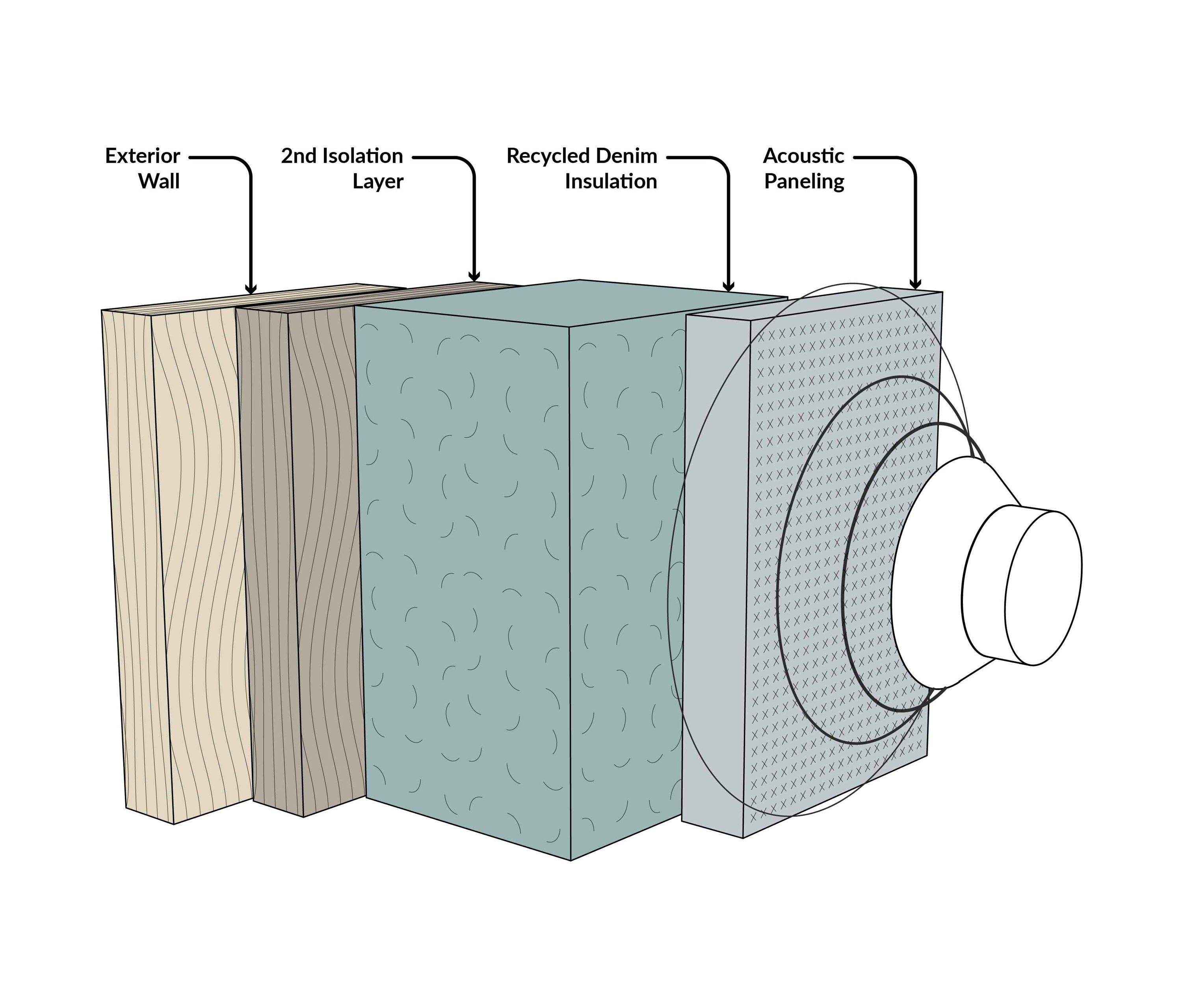 Optimized Acoustic Experience
Layers of sustainable acoustic insulation and felt panels dampen sound and enable private conversations in the office.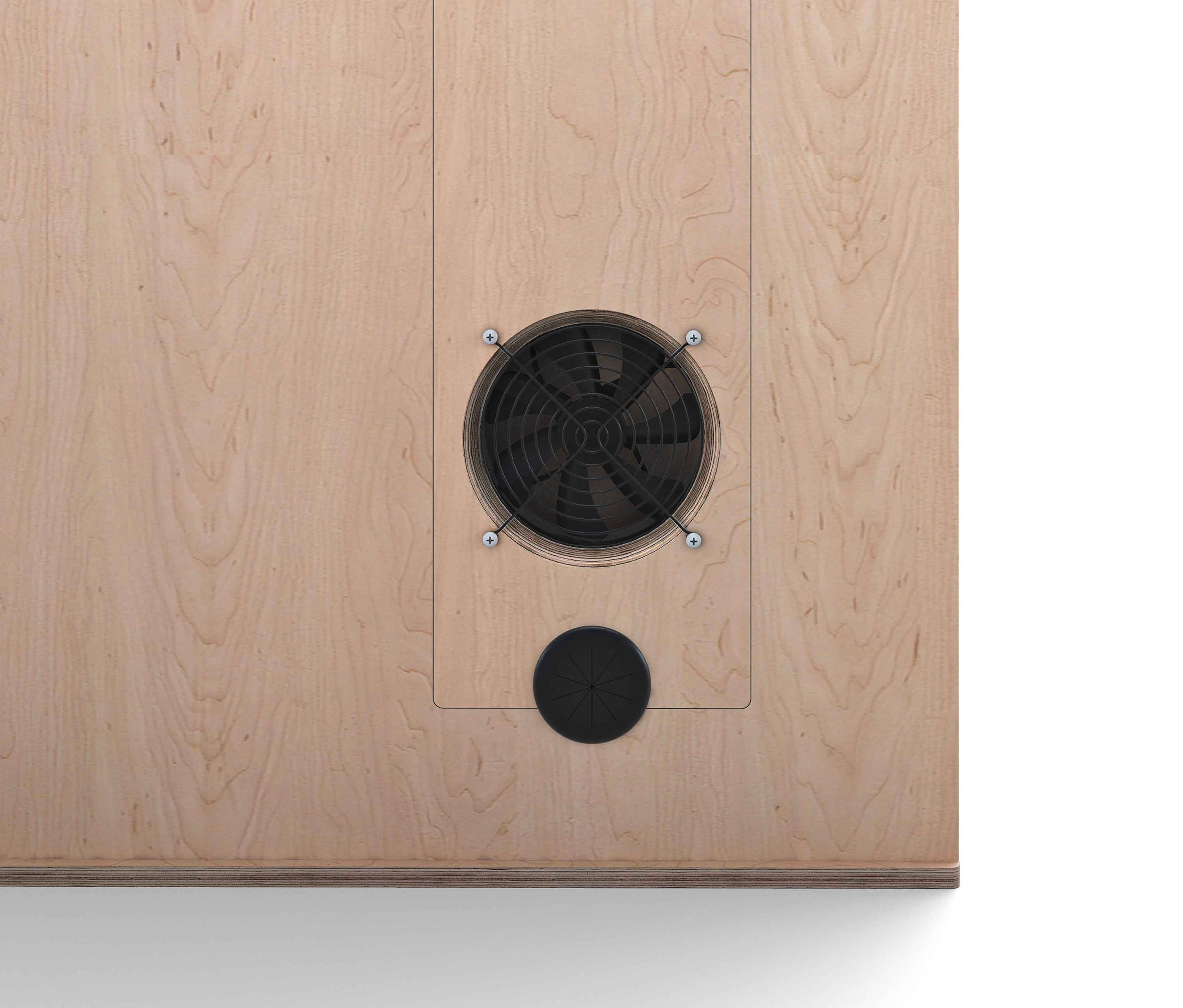 High-powered motion-activated fans keep you cool while you work and cycle fresh air into the booth once every minute.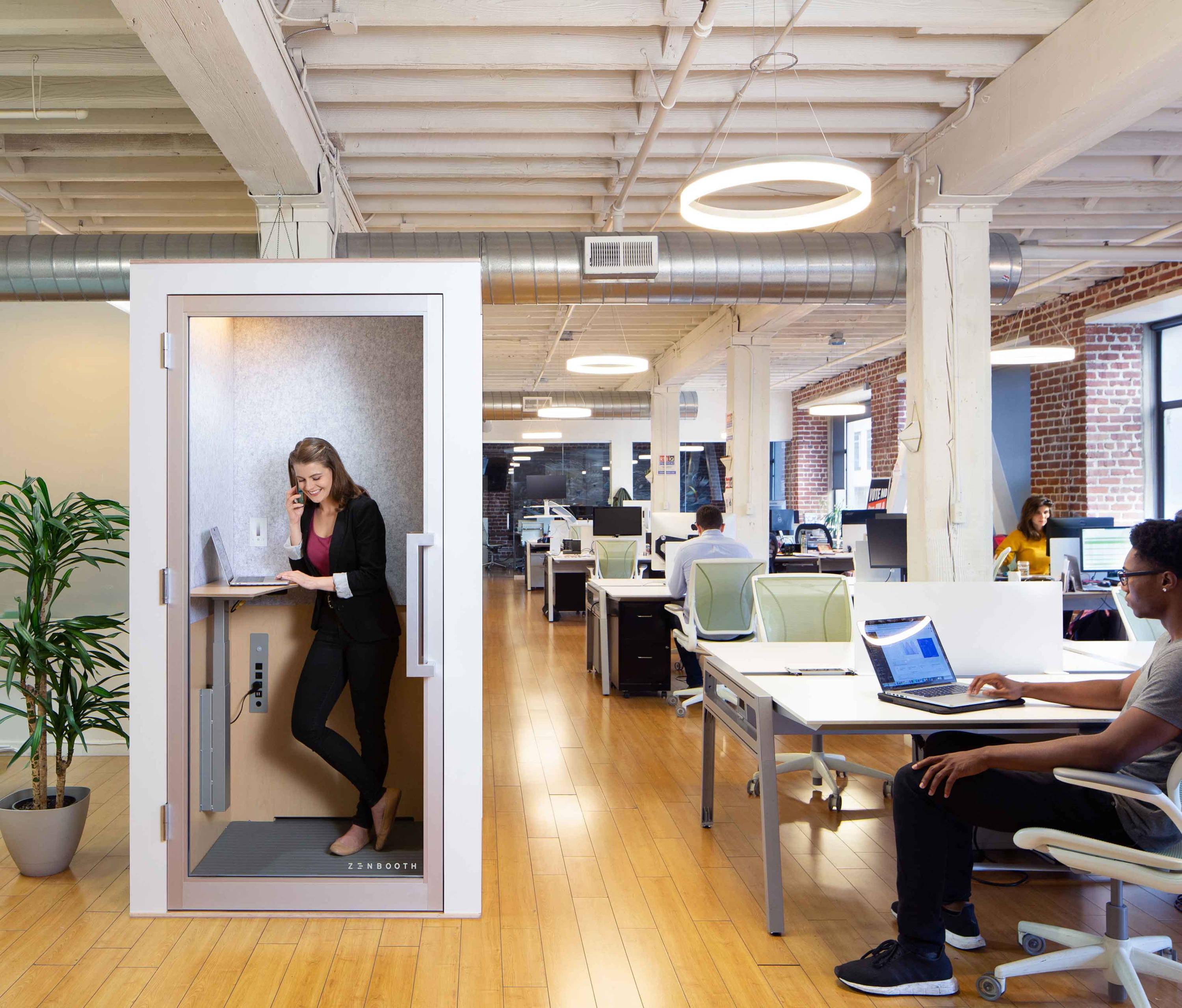 Our neutral aesthetic compliments your space's existing furniture and fits seamlessly into any office setting.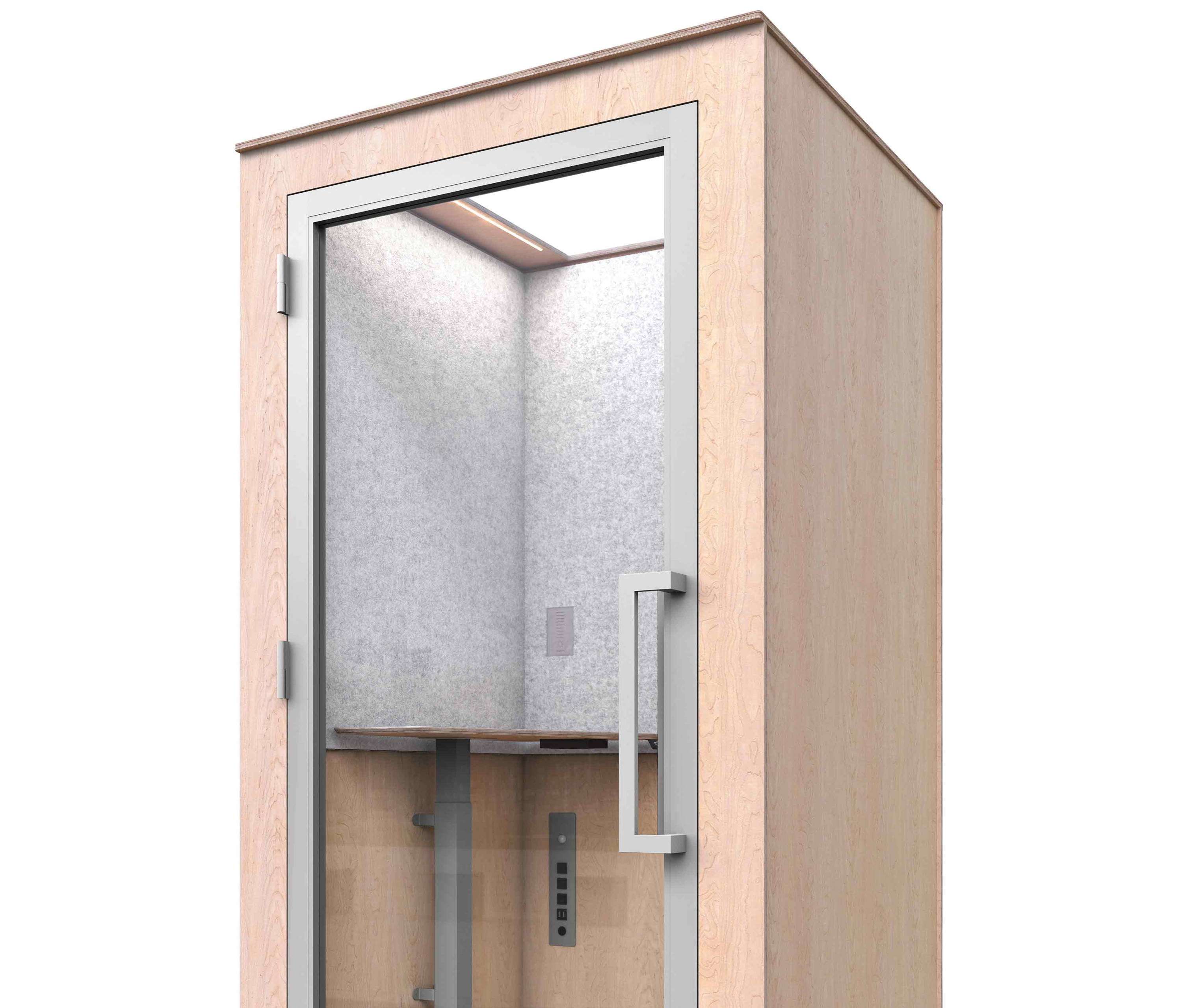 Integrated dimmable lighting and full skylight ceiling light up the booth so you don't have to leave your bright ideas in the dark.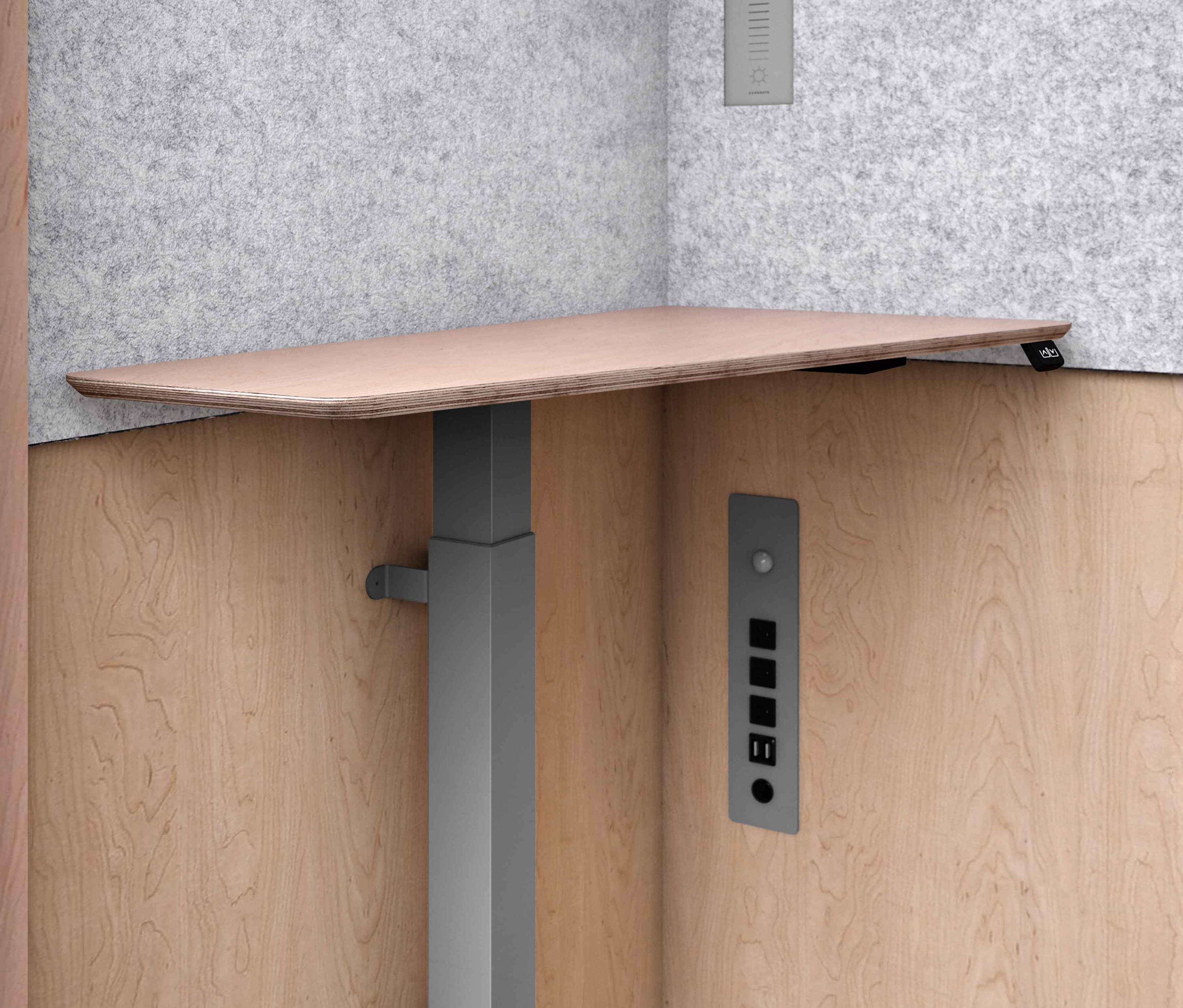 The industry's only powered height-adjustable desk allows you to easily change positions for improved ergonomics.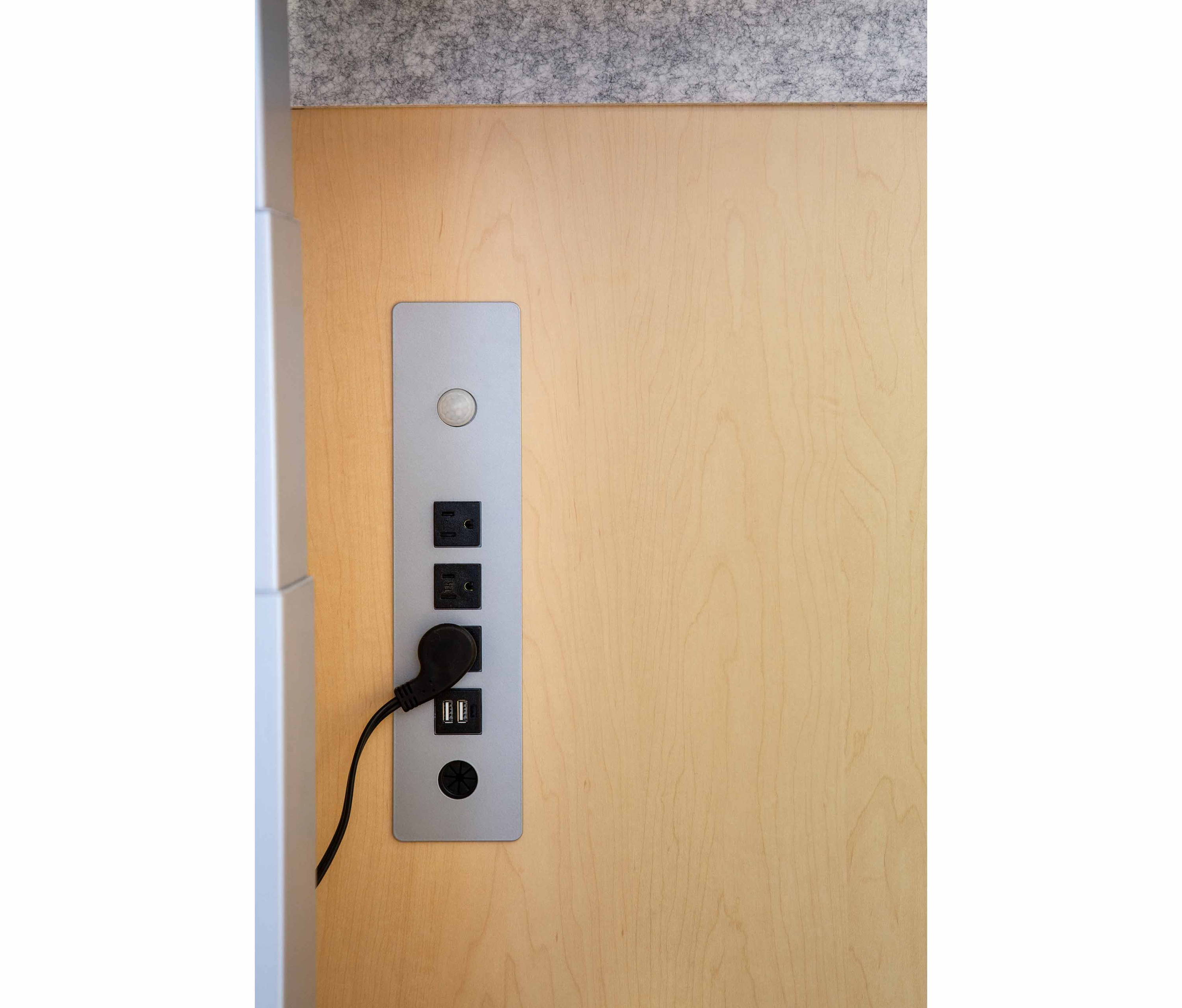 A UL-listed electrical interface allows you to stay plugged in and charge your devices while you work.
---
Designed with Compliance in Mind
We've designed our booths with fire, accessibility and HR compliance in mind, so that getting a booth into your office doesn't feel like a hassle. Read more about compliance here.
Does your boss want booths yesterday? With the fastest lead time in the industry, we can rush ship you booths in as fast as 10 days (fees may apply).
Our responsive and honest service team will make sure you have the best experience, and our US factory can provide parts fast under our three year warranty.
Our booths are constructed with durable hard-surfaced and sturdy materials that won't fall apart after a few weeks and are easy to clean.
The booths ship flat-packed and are easy to install so you can start using them the same day they're delivered.
The lightweight nature of the booths allows you to easily move them anywhere your office needs them.
Quiet places for every open office space.