Copy of Why Zenbooth?
Designed with you in mind
We design every aspect of the booths with you, the end user, in mind, from sound protection to temperature control.
Open offices can
be a distracting place.
70%
of office spaces in the United States are open offices.
50%
of employees complain that their office is too distracting and in need of more private spaces.
Zenbooth started because each of our team members noticed that they and their

coworkers were running into hallways to make phone calls

. This is why we're passionate about providing a solution for the lack of privacy in the open office.
The Zenbooth, a free-standing sound-dampening office privacy booth with a handcrafted, natural aesthetic that fits any office.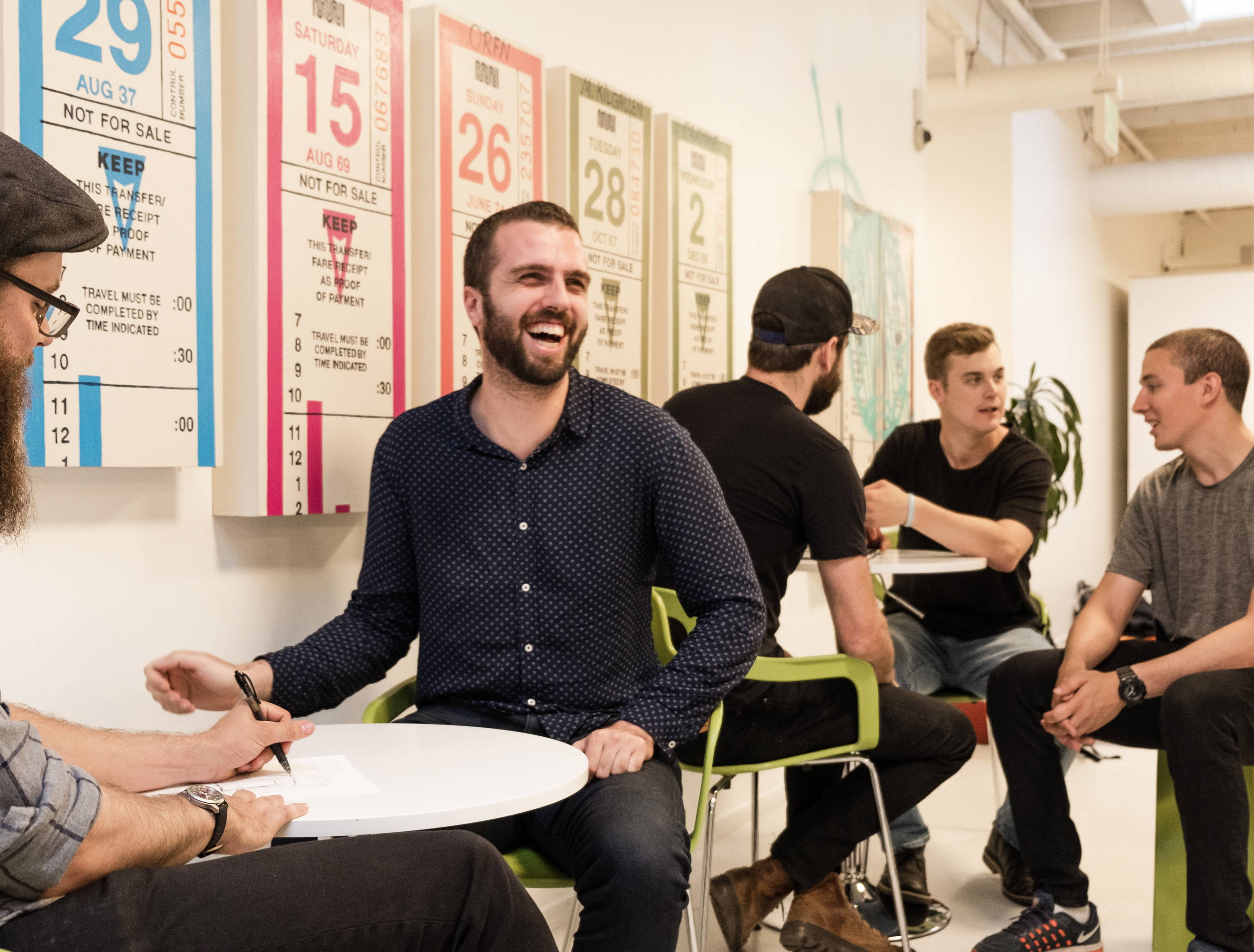 Above: Just some of our great team.
We spend that extra hour, going the extra mile, to make sure that every detail is perfect. All of our products are delivered with a hand-finished touch.
Innovation in every design.
We not only carefully listen to our customers, but we also use Zenbooths daily.  

Our in-house design team is constantly creating

and improving based on customer and Zenbooth staff feedback.
We manufacture in Berkeley, California (rather than contracting overseas) utilizing a local and sustainable supply chain. This allows us to ship direct from our factory, saving you time and money.
Giving you a great experience.
Our product specialists and customer success teams care about your experience.   Zenbooth has industry-leading delivery speeds, a three-year warranty, and provides support and service throughout the US.
Versatile natural aesthetic.
Zenbooths have a truly unique, natural aesthetic that blends in with practically any office. Our wood paneling and natural light make stepping into a booth feel less like stepping into a spaceship and more like finding solace in the open office.