Inside The Booth
We've listened, and built our booths based on the features you need.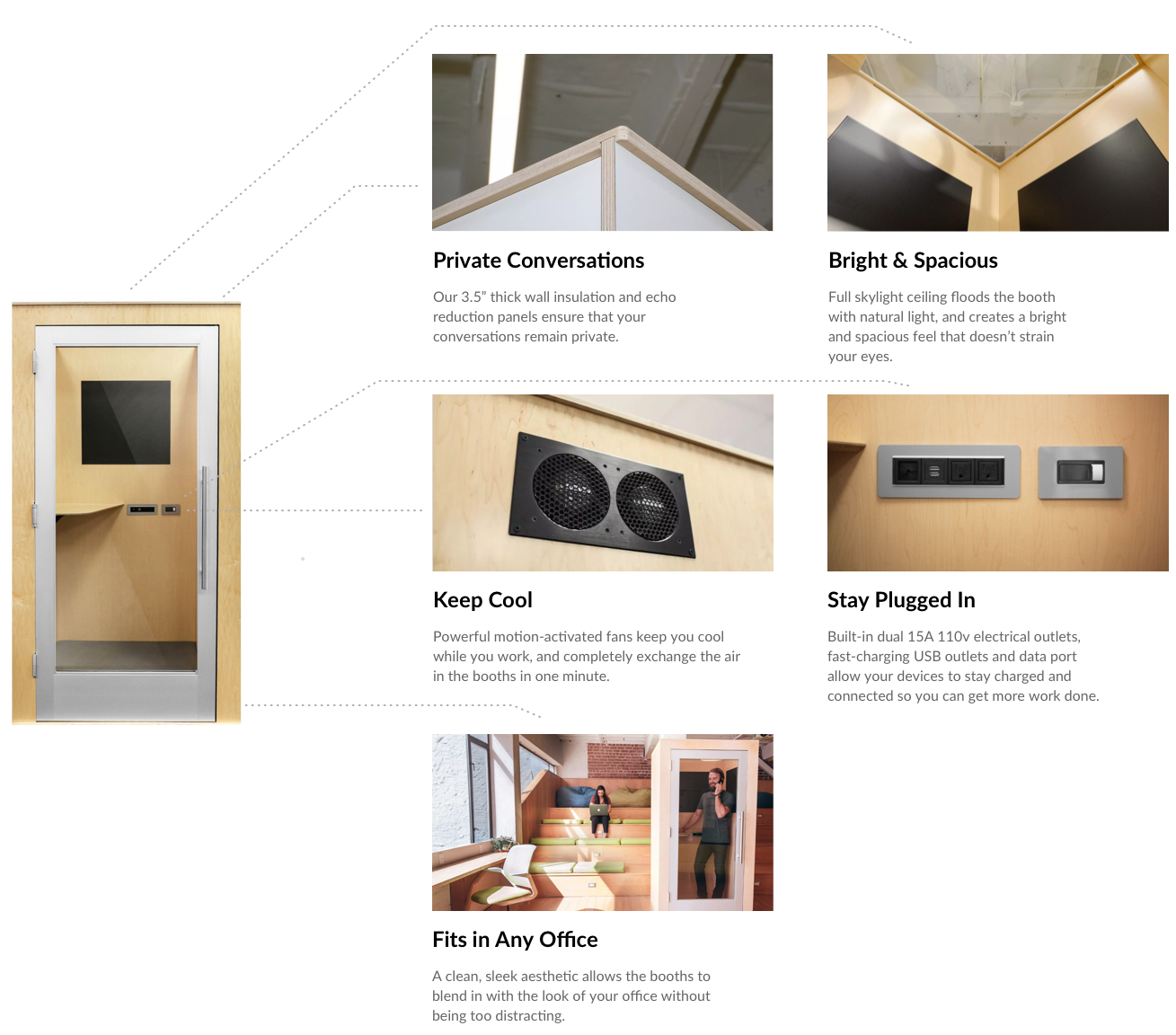 ---
Designed with Compliance in Mind
We've designed our booths with fire, accessibility and HR compliance in mind, so that getting a booth into your office doesn't feel like a hassle. Read more about compliance here.
Does your boss want booths yesterday? With the fastest lead time in the industry, we can get you booths in as fast as 5 days.
Our responsive and honest service team will make sure you have the best experience, and our US factory can provide parts fast under our three year warranty.
Our booths are constructed with durable hard-surfaced walls and sturdy materials that won't fall apart after a few weeks and are easy to clean.
The booths ship flat-packed and are easy to install so you can start using them the same day they're delivered.
The lightweight nature of the booths allows you to easily move them anywhere your office needs them.