Comfort Booth
$4,495.00 $5,995.00
A free-standing office privacy booth that's intended for individuals to make private phone calls or get important work done in silence.  
Free shipping on orders of 2 or more Comfort Booths!

3.5" thick wall construction containing recycled cotton/denim sound insulation to ensure conversations remain private

Spacious 30" wide work surface w/ cable routing

Self-closing aluminum door with tempered safety glass and magnetic latching system

Low-rise door threshold for improved accessibility

Twin high-powered ventilation fans powered by occupancy sensors

Power & data unit with:

Two (2) fast-charging USB outlets

Two (2) 15A 110v electrical outlets

Grommet for data and telephone cables

1/2" shatterproof plexiglass ceiling

Echo absorbing perforated aluminum panels
Exterior Size: 84.5" H x 45.5" W x 41" D
Interior Size: 83" H x 36.75" W x 33.25" D
Total Weight: 500lbs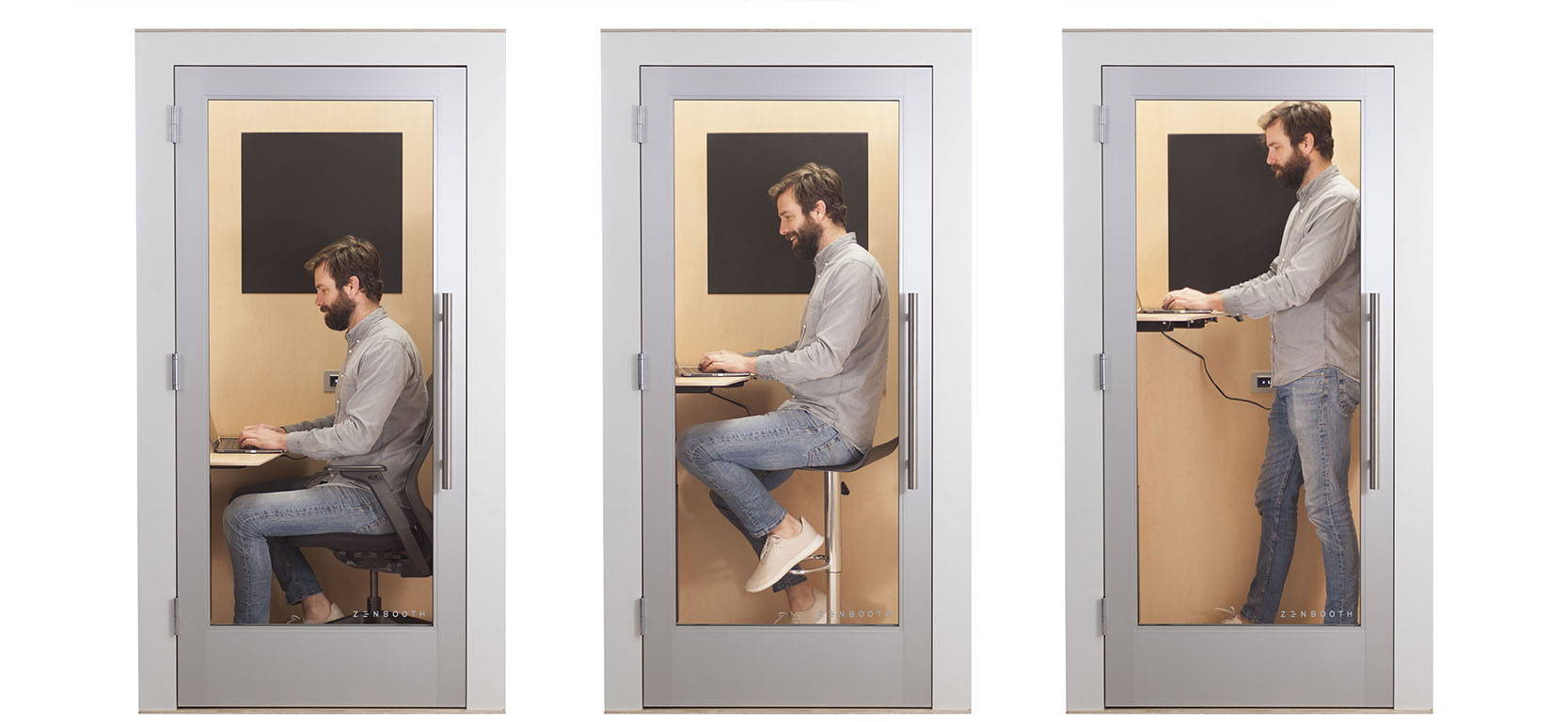 The adjustable desk option is the first electric adjustable desk option in the phone booth market, and is designed specifically to blend in with the aesthetic of Zenbooth products.
The adjustable desk's settings range from 28" to 54" from the ground, a 26" range. It's easy to use, painless to install, and covered by a 3-year Zenbooth warranty.
Adjust Heights Easily
Change from sitting to standing, and anywhere in between, with the push of a button

Zero effort involved in adjusting settings
Get Work Done in Comfort
Improve ergonomics by adjusting the desk to your needs

Added comfort allows you to get your best work in
Include Everyone
Allow everyone to increase their happiness & productivity by working in booths

Get your money's worth by allowing more people to use the booth
"I have some people who will literally spend all day in them. We essentially created mini conference rooms by buying the booths, saving us a ton of time, money, and effort, and best of all: everyone absolutely loves them, and we can move them or take them with us wherever we go."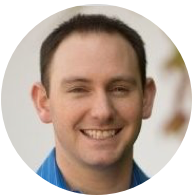 Ben, Director of Operations at Addepar
"An awesome team and product. Our office loves the booths for privacy, space, and temperature. The team over at Zenbooth offer amazing service and have been proactively reaching out to see how our experience has been."

Designed with Compliance in Mind
We've designed our booths with fire, accessibility and HR compliance in mind, so that getting a booth into your office doesn't feel like a hassle. Read more about compliance here.
Our responsive and honest service team will make sure you have the best experience, and our US factory can provide parts fast under our three year warranty.
The booths ship flat-packed and are easy to install so you can start using them the same day they're delivered.
Does your boss want booths yesterday? With the fastest lead time in the industry, we can get you booths in as fast as 5 days.
Our booths are constructed with durable hard-surfaced walls and sturdy materials that won't fall apart after a few weeks and are easy to clean.
The lightweight nature of the booths allows you to easily move them anywhere your office needs them.